PARKING MADE EASY
TURN EMPTY SPACE INTO REVENUE
TEXT2PARK® enables people to park and conveniently pay using their smartphones while providing lot owners and managers with real time data and enforcement tools. It's the simplest way to help surface lot owners make parking effortless.
NO APPS. NO CASH. NO EQUIPMENT. JUST SIMPLE.
The last thing you want to do when you pull into a space is download an app and enter all the setup information.
With TEXT2PARK, the parker simply texts a P-Code or visits a web site. This takes them to a secure web page where they enter their plate and credit card info.
It's that easy.

They can buy more parking.

They can validate their parking.

They can find where they parked.

All without ever installing an app.
When they leave, they can add their email and get a receipt. Or if they need a receipt later for an expense report, they can retrieve it online at any time.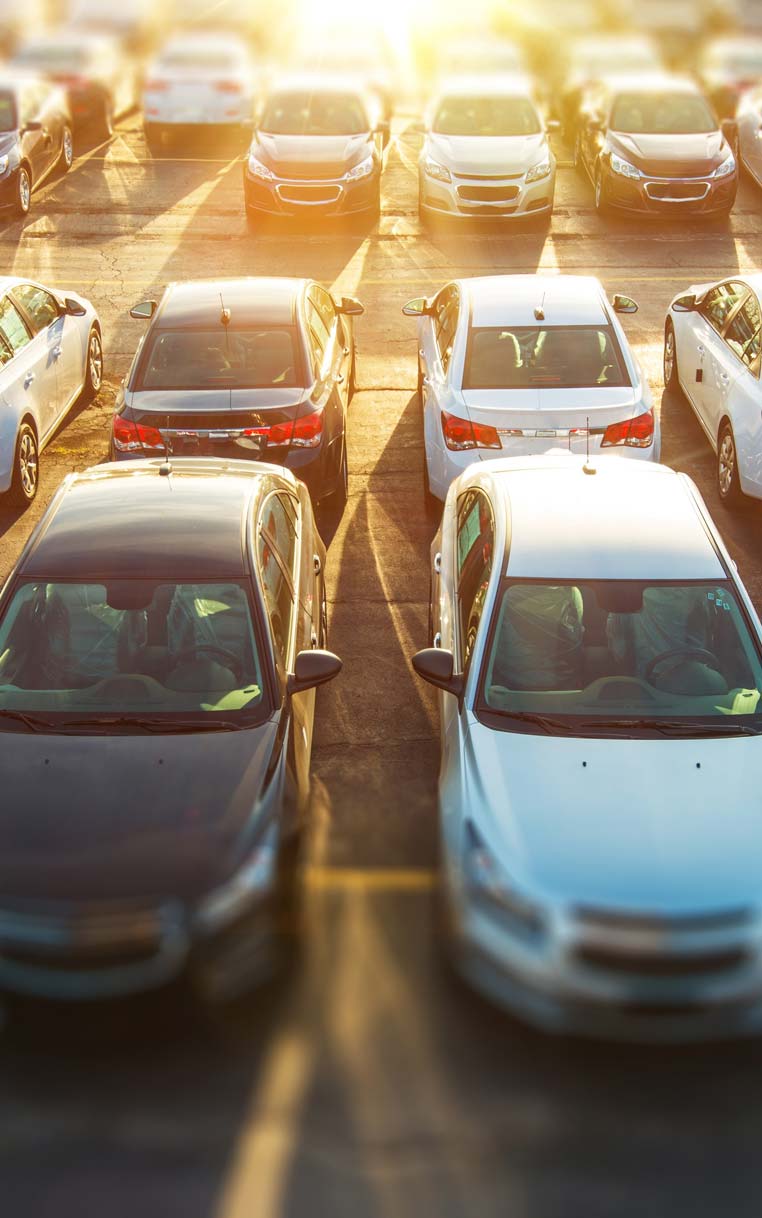 VALIDATIONS
One of the most sought after features of TEXT2PARK is our validations.
No other parking system or app offers you the ability to pre-sell validations to your neighbors or tenants in bulk.
Imagine selling 500 validations at one time to the restaurant next door, allowing their patrons to park in your lot and they can validate the guests at any time. It's easy and the restaurant doesn't need any equipment to validate.
MONTHLY PARKING
Whether you have individual parkers or a company wishing to lease many spots, TEXT2PARK is the easiest solution.
You simply enroll the customers or companies in the TEXT2PARK portal and we collect the monthly revenue for you.
The parker must always check in with TEXT2PARK when parking, so we know the lot's capacity at any time.
ENFORCEMENT
As with all Self-Parking systems, there must be a way to enforce the parking fees. As with all our products, TEXT2PARK keeps Enforcement easy to implement.
An Enforcement Officer is assigned within TEXT2PARK. Using a free Android or IOS app, the Enforcer will login. As your enforcement officer visits each lot, the screen changes automatically displaying all cars in the lot along with their status.
All cars can be sorted by SPOT number or License Plate for easy identification by the Enforcer. Repeat offenders are highlighted to the Enforcement Officer.
Citations are fully customizable for your company and printed on a Mobile Bluetooth Printer.
COMMUNICATION
Aside from just issuing citations, Enforcement Officers have the ability to text a parker with pre-stored messages like warnings about a flat tire or street cleaning. This gives parkers a great experience knowing you are watching out for their vehicle.
From a customer standpoint, citations can all be paid online with real-time reporting for each of your lots.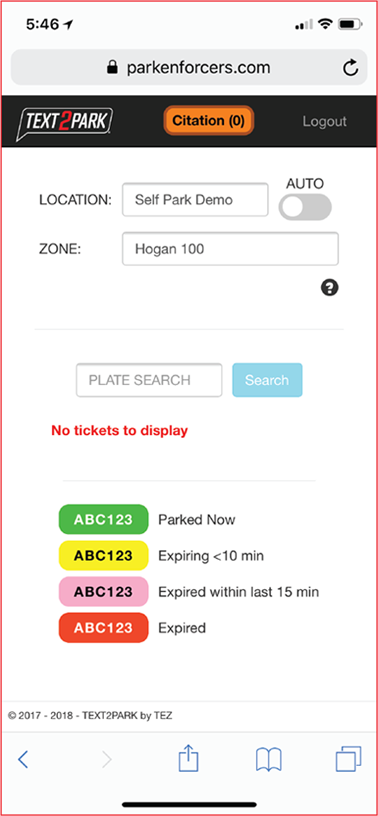 FREQUENTLY ASKED QUESTIONS
CAN I OFFER DIFFERENT PARKING RATES?

Yes, you can have Mon-Fri or 7-day rates. We also support Early Bird, Nightly and Special Event pricing.

Can pricing be changed at any time?

Yes, pricing can also automatically change throughout the day based on Early Bird, Day and Nightly times.

Can we use our own Merchant ID?

TEXT2PARK will be the merchant of record. You have NO CREDIT CARD FEES. TEXT2PARK also offers free Chargeback Insurance meaning you will NEVER have a chargeback to your account. If the customer claims fraud, we lose the money, but you never lose your revenue.

CAN WE REFUND A CUSTOMER?

Yes, it is very easy to do online. These funds will be withdrawn from your account on the first of each month.

WHAT DOES IT COST?

We charge a small per car fee to the lot owner. This fee is based on volume so please contact us for specific pricing.

DO YOU SUPPORT MULTIPLE LANGUAGES?

Yes, English and Spanish are supported with more languages on the way.

CAN TEXT2PARK SUPPORT MORE THAN 1 VALIDATOR?

Absolutely, have as many validators as you want. You may also pre-sell as many validations as you want